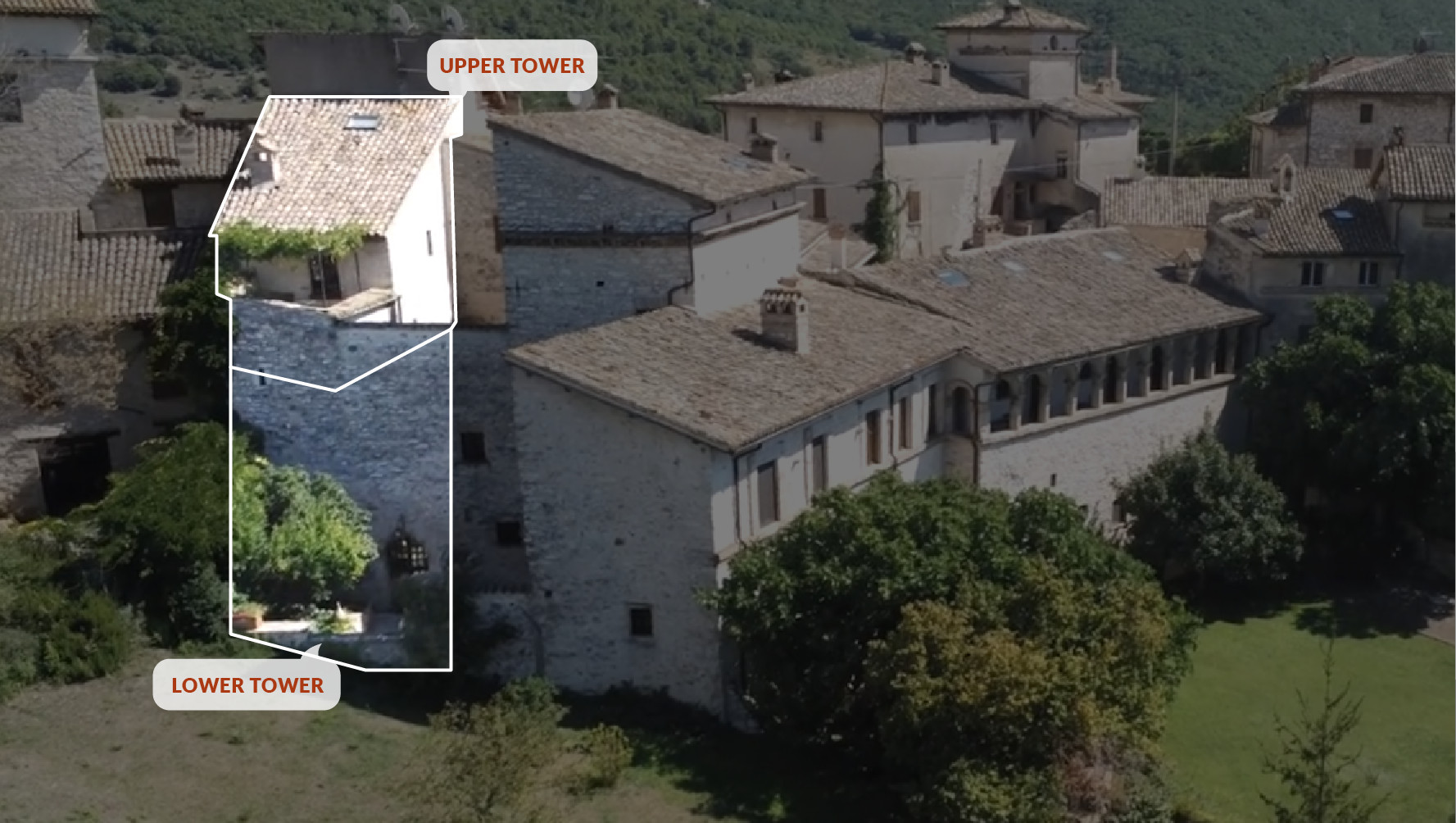 House 2 – 5 persons
The Ancient Tower House is the oldest among the historic homes of Le Logge. The watchtower housed guards dating back to the early Middle Ages in the XIth Century (the year 1000). The home is divided into two adjoining but independent apartments that connect by an internal staircase. Each apartment is fully equipped with a kitchen, living room, bedroom and bathroom. Together the space totals 110 sqm (1,180 square feet). In this way, the home can support 4 or 5 people while also feeling comfortable and ideal for just 2.
The upper apartment of the Tower opens onto a private roof terrace. From here the view sweeps over Valle Umbra, the pool and garden, and the upper part of the village of Silvignano with magnificent sunsets.
The ancient entrance to the Tower is provided through a private door from the village leading up a stone staircase and arriving at its iron doors. Entering the Tower is like stepping back in history when average heights of village occupants 1,000 years ago were less than today, leading you to find shorter doorways. A Roman holding cell in the lowest part of the Tower has also been preserved.
Entrance to the pool and garden are provided through Le Logge's main gate which sits only about 30 meters from the Tower's entrance.
Welcome basket, free high speed wi-fi, free air-conditioning in the upper tower – Pool towels are provided.