Our houses and apartments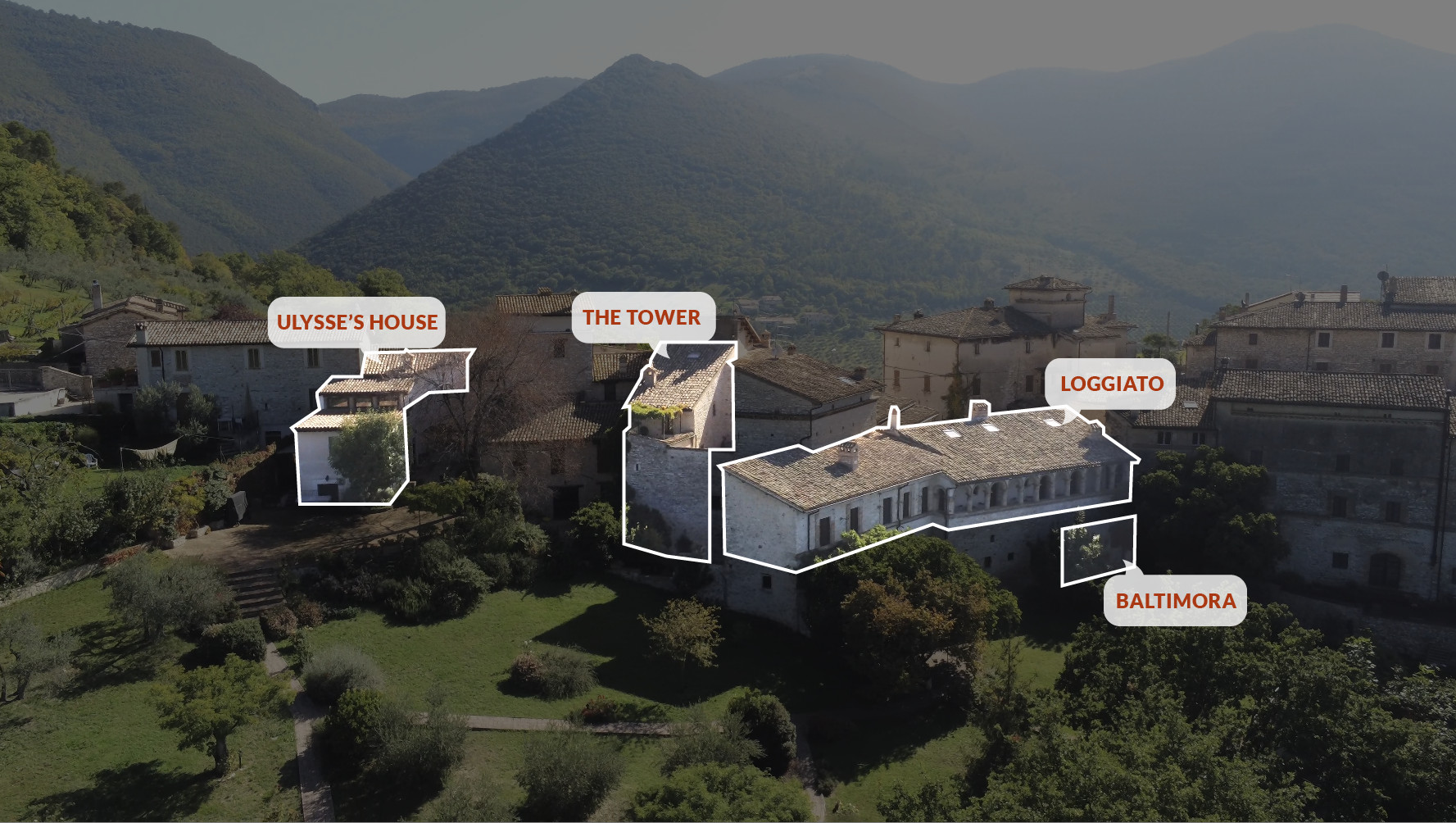 Only a few apartments, a villa and a house in the tower have been created in the dwelling, a few units to guarantee our guests space and great privacy.
Today more than ever the choice of having few guests and large spaces is proving to be of great importance.
The historic homes were carefully restored stone-by-stone over the course of many years, preserving their characteristics, spaces and original atmosphere. The ancient terracotta floors have been recovered and the architectural details have been enhanced.
Today, each apartment home has been thoughtfully prepared to shape a unique, independent and comfortable experience for our guests. This includes an outdoor seating area for each apartment in addition to open access to the beautiful common garden with more than 200 plants and trees. Each apartment also includes a kitchen with refrigerator and all appropriate supplies for cooking on our modern stovetop ranges for serving and storing meals. For stays longer than 3 days there is a laundry room available to all guests free of charge with modern washer and dryer. The furniture is partly antique and partly made by local artisans; the bed linen and linen curtains come from the famous Montefalco looms, the art ceramics from Deruta and Torgiano. Like most homes in the beautiful Italian countryside, the apartments do not have internal cooling or air conditioning systems. Our strategic location along a hill-side at an elevation of 600 meters makes for cooler temperatures with refreshing breezes, spectacular sunsets and beautiful views of the valley below.